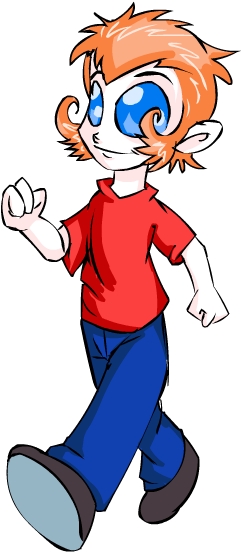 This is Timmy's first year at
Night School
. He is an small, excitable, and very talkative little
kobold
who is eager to learn. Timmy is friends with several of the younger students like
Sybil
,
Stein
&
Chimbly
. Timmy being one of the youngest kids in school gets picked on a lot but he doesn't let it bother him to much. Why? Because as a true
Magic Space Ducks
fan he knows that the power of friendship overcomes all problems. (Though sometimes he wishes it would work a little faster.)
Timmy has a dog named Asta.