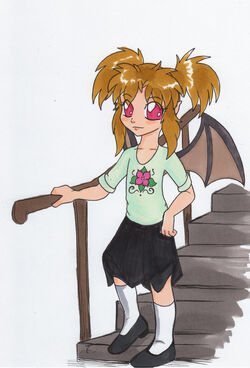 Raven is the most trendy girl in
Night School
. She is all about what is cool, and being cool, and she can be a little mean when she wants to be. Raven is
Sybil
's older sister a fact which brings her constant embarrassment. Sybil can do no good in Raven's eyes as her sister is "just a little kid" whereas Raven thinks of herself as practically an adult.
Raven typically hangs out with her best friend Kessy and sometimes with Rave.
Ad blocker interference detected!
Wikia is a free-to-use site that makes money from advertising. We have a modified experience for viewers using ad blockers

Wikia is not accessible if you've made further modifications. Remove the custom ad blocker rule(s) and the page will load as expected.