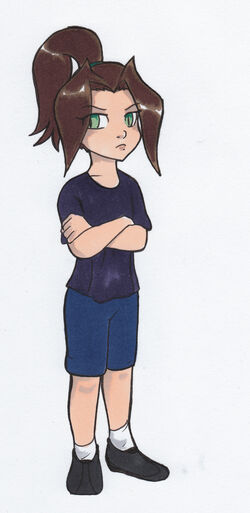 Chiara is
Stein
's pushy, bossy, forceful and sometimes mean older sister. She is very aggressive with others and defensive of her younger brother. She has never met a problem she wouldn't rather stubbornly attack then calmly find a way around. While Chiara is very protective of her bother she does so by bossing him around and ordering him to stand up for himself.
Chiara has a particular enmity with Quinn Fairchild whom she is constantly butting heads with both metaphorically and otherwise.
Ad blocker interference detected!
Wikia is a free-to-use site that makes money from advertising. We have a modified experience for viewers using ad blockers

Wikia is not accessible if you've made further modifications. Remove the custom ad blocker rule(s) and the page will load as expected.