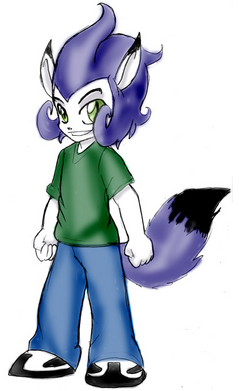 Boone is the fastest, most athletic kid in school. As such Boone tries to look out for the younger kids at
Night School
and be, as best he can, a good guy. Under other circumstances Boone might be a popular well liked kid, except for one other thing: the
Vent Troll
. Boone is convinced there is a troll living in
Kojo Academy
's vent system, just waiting to eat children and he talks about it a lot. Since no one else has seen it, no students has ever been found eaten and all Boone's attempts to catch the creature have failed everyone pretty much thinks Boone is a conspiracy weirdo type and tend to view him at the very least as a little weird. Boone however is undaunted and continues his private war with the vent troll.
Ad blocker interference detected!
Wikia is a free-to-use site that makes money from advertising. We have a modified experience for viewers using ad blockers

Wikia is not accessible if you've made further modifications. Remove the custom ad blocker rule(s) and the page will load as expected.